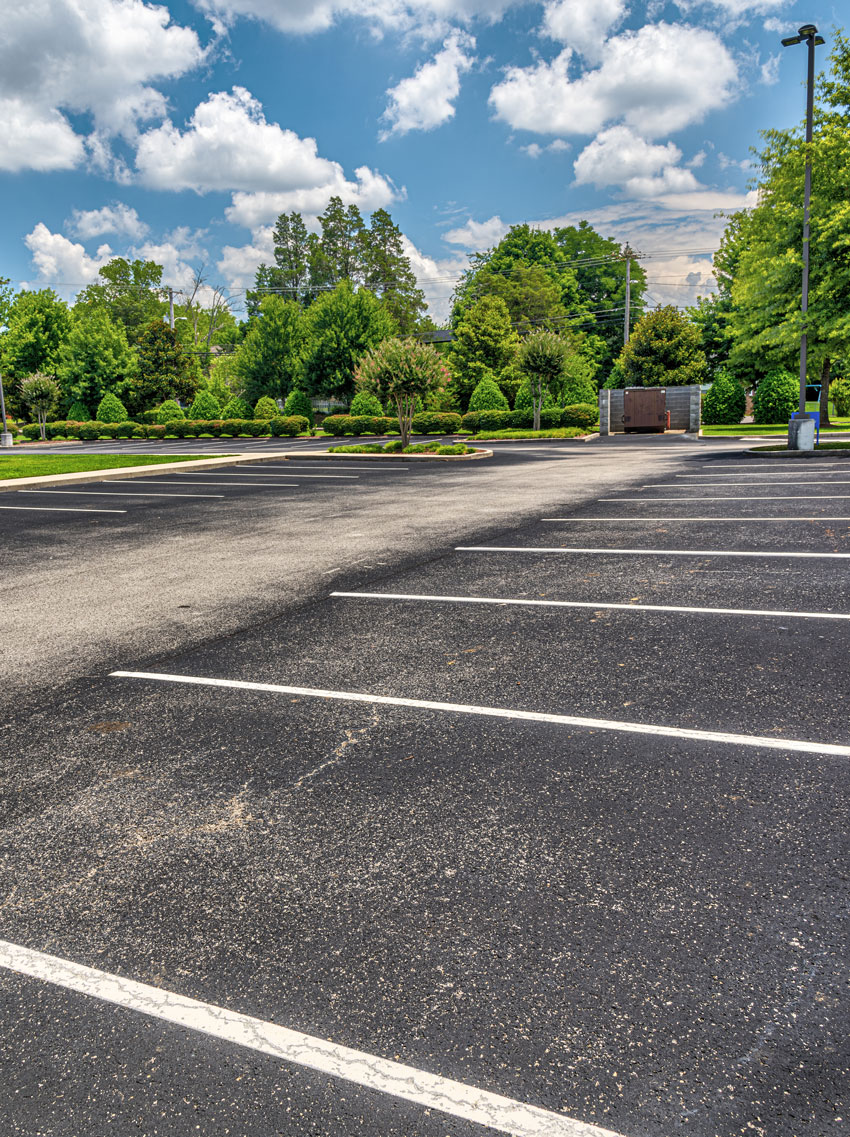 Parking lot trivia of the day:
According to a recent City of Regina report, 46.7% of privately owned land in Regina's downtown is used for parking. Parking lots are a part of life in Regina.
R & D Paving develops and maintains many parking lots in and around Regina. If you own one of these parking lots that needs maintenance, give us a call. If you want to develop a new parking lot in Regina or area, give us a call.
R & D Paving specializes in commercial and industrial parking lot construction.
We can look after all phases of the construction project. Consulting about the layout, capacity and required components will be key. We do provide free estimates and finish on time and budget.
Our crew can do the excavation
and preparation of the subgrade. This would be required if the area had never been used for a parking lot. We will determine if geotextile fabric is required. If it is, we will supply and install it as part of the project. We also supply and install the granular material used as the base for the asphalt.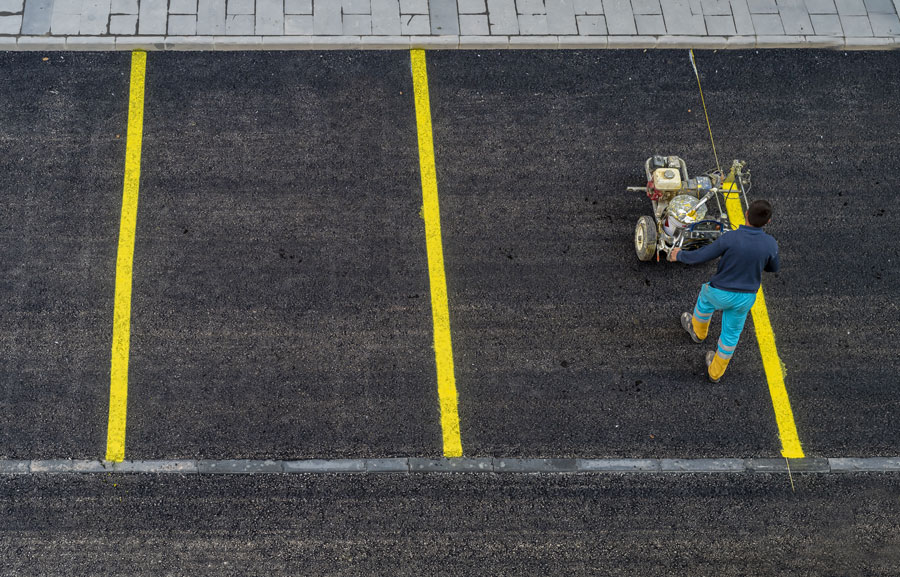 We paint the lines.
Once the asphalt paving has been laid we can paint the lines and get ready for vehicle parking. Accessible parking stalls can be included. They can be identified by painted icons, signs, or both. We can also provide and install concrete or recycled car stops to assist in parking management.
for parking lot construction and/or maintenance in Regina and area. Free estimates on small and large projects.