Asphalt has several characteristics that make it an excellent material for paving projects.
One, in particular, might surprise you. Asphalt is completely recyclable. That makes asphalt an environmentally friendly option for any paving project. It is durable and resilient which is beneficial in Saskatchewan's climate. Asphalt provides a smooth and quiet driving surface for roads, driveways, and parking lots. Asphalt paving projects can be completed quickly. It provides great contrast for lines on roads and parking lots. Has excellent drainage properties. A major consideration is the cost-effectiveness compared to using other products like concrete.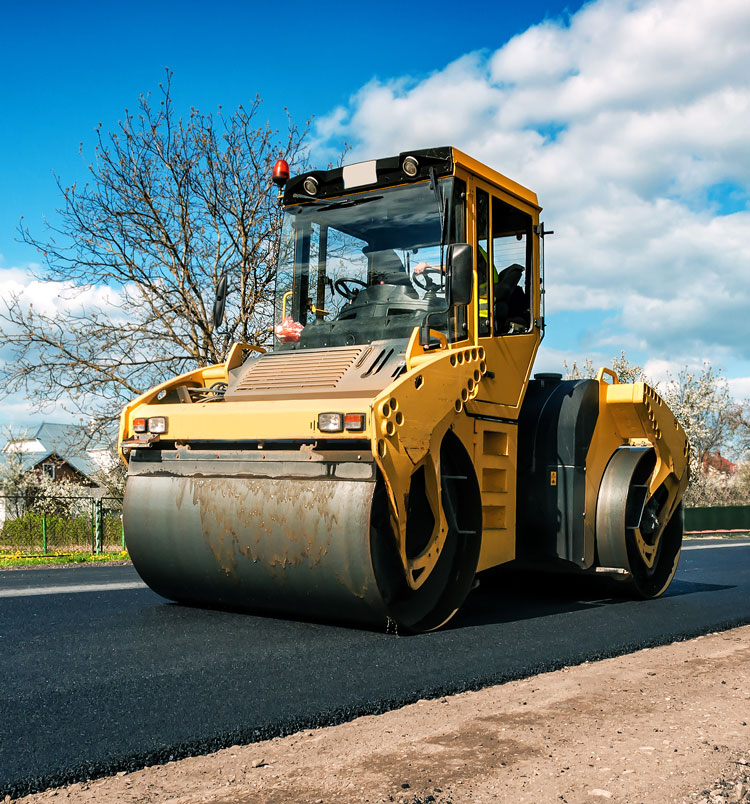 R & D Paving has more than 35 years of experience in the asphalt paving business.
We have a proven track record for our parking lot and road construction in Regina and area. Our company employs skilled labourers and trusted sub-contractors. We have a reputation for completing our projects on time and on budget. Safety is always a priority for our clients and staff. Please consider R & D Paving for you next paving project. We provide free estimates and lots of examples of our work.
We deal with commercial, industrial and acreage customers.
Sorry, we do not handle residential paving projects. Our services include asphalt patching, pothole repair, crack filling, and line painting. Slurry sealing is also a service we provide. It helps maintain existing asphalt by revitalizing and smoothing the surface. Slurry sealing also extends the life of asphalt. It blends the texture and appearance of patched areas.
Slurry Sealcoating
Slurry seal is used as maintenance for existing asphalt which revitalizes surface by filling in slight imperfections and provides a freshly paved look. It also extends the life of the asphalt and blends together any patched areas.
Asphalt pavement is mostly rock and/or stone and gravel, along with a binder. The rock, or aggregate, is held together with this binder known as asphalt cement. Maintaining this binder is essential to preserve the service life of asphalt surfaces. Rain, U.V. rays, and chemicals, as they are introduced into the asphalt, will degrade the binder and thus begin the degradation process of the asphalt. This will continue and create a surface that turns brittle. So, the purpose of asphalt sealcoating is to protect the asphalt pavement and to beautify at the same time. The earlier an asphalt sealer can be applied in the life cycle of asphalt the better.